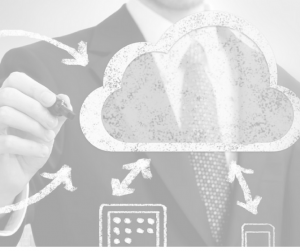 As Saas Customer Success roles continue to evolve and gain more prominence across organisations, the skillset required has become more complex. This means that Customer Success managers now require a mix of leadership, communication, analytical, selling, creativity and IT skills, plus the all-important 'good cultural fit'.
But finding candidates with the right balance of technical expertise and customer-facing experience can be tricky, and selecting the wrong candidate can cost time and money.
Here are 3 useful pointers to help overcome issues hampering recruiting Saas Customer Success managers:
Have clear recruitment goals
We often see unclear recruitment goals and generic job descriptions that do not detail what the position actually entails. If the goals are not clear at outset and there is not a nuanced understanding of the qualities that you are seeking in a candidate, then the recruitment process will suffer.
So that all stakeholders in your recruitment process are on the 'same page' set clear goals and detail the key attributes your ideal candidates should have as this will help ensure the process runs smoothly.
Find the hidden candidates
It is a competitive market at present, with only 30% of candidates in the talent pool actively looking for new job opportunities according to a recent study by LinkedIn.
So we suggest broadening your candidate pool by reaching out to top tier candidates who may not be actively looking to change their jobs. Specialist Saas recruiters like us have an extensive personal network of contacts to draw from which can be invaluable in finding these hidden candidates.
Select a strong short list
A 2015 US study by Totango found that 43% of customer success employees come from sales and/or account management background with 24% coming from support/services organisations. The rest come from marketing, product/engineering, finance and consulting. This diversity of candidate experience coupled with the importance of intangible elements (like 'thinking outside the box', 'relationship building' and 'creativity') which are tricky to extract from a CV can make selecting a strong shortlist difficult.
Be open to the right person rather than just the right CV and use additional screening, testimonials and word of mouth referrals to ensure you don't miss suitable candidates that on first glance appear not to meet your hiring criteria.  Admittedly this takes more time and effort but is worth it.
If you require any assistance recruiting your next Saas Customer Success manager call us on 01908 307474.