Effective Sales recruitment is the key to growth for SaaS vendors, yet recruiting the right sales professionals can be time intensive and risky. Working with a proactive, expert SaaS Sales recruitment agency like Harvey Thomas can help speed up the process.
We are one of the UK's leading SaaS recruiters and can instinctively recognise successful sales 'hunters' versus the 'farmers'. We bring these honed screening skills plus over 15 years' experience in Business Development Manager and Customer Success Management recruitment to ensure that the quality of shortlisted candidates meets your expectations.
As Software and SaaS sales recruiters we have a well-established, pre-qualified network of technical and technology sales professionals to ensure that your VP of Sales / Sales Manager / Sales Executive /Account Executive and Business Development recruitment projects are filled quickly and painlessly.
VP / Head of Sales Recruitment Expertise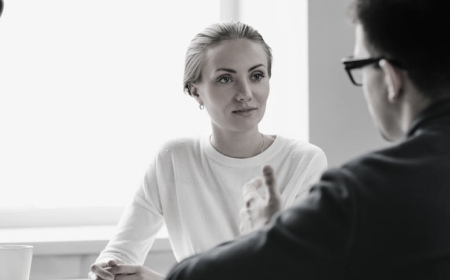 As a leading Head of Sales recruiter and technical or tech recruitment agency, we have access to proven talent across Europe and the Middle East. This enables us to shortlist suitably experienced candidates for your VP of Software Sales recruitment vacancies quickly and efficiently.
Our proactive approach means we can supply a shortlist of suitable candidates that carefully matches not only the skillset but also the mind-set required to satisfy the role.
Let us help you recruit talent for your team. Get in touch today!
So, if you are ready to use a proven SaaS recruitment agency to fill your open roles across the UK, Europe, the Middle East and North America, then please do contact us – simply fill in the quick contact form below and we'll be in touch.
We recruit for various of Software sales roles from director and manager level, to account management executive level. Typical Tech Software Sales recruitment positions may include:
VP of Software Sales Recruitment
VP of SaaS Sales Recruitment
SaaS Sales Director Recruitment
Head of Software Sales Recruitment
Business Development Manager Recruitment
SaaS Sales Manager Recruitment
SaaS Sales Executive Recruitment
Customer Success Manager Recruitment
Channel Sales Recruitment
Partner Sales Recruitment
Inside Sales Recruitment
Technology Sales Recruitment
Tech Sales Recruitment
"To find the best talent you need to engage with candidates who aren't actually candidates"
What our Software Sales recruitment clients say
'I just wanted to express my appreciation for all the hard work you have put in for this client services manager recruitment assignment. I will definitely be using your organisation again.'
"Thank you for your help. Pleased with the shortlist – made choosing one difficult – a nice problem to have for a change"
"We had requirements to fill a Project Manager and a Developer. Harvey Thomas really took the time to get under the skin of our organisation. I would have no hesitation in recommending Harvey Thomas to any company."
Best practice for Business Development / Account Manager Recruitment
We find that in our experience, as a specialist sales manager recruiter, savvy software
vendors that can successfully attract the sales professionals often:

Review their recruitment strategy and look for ways to improve the candidate's experience.

They work with a specialist software sales manager / sales director recruiter so they have access to an extensive personal network of candidates – many of which are not actively looking for their next role.

Are aware that the importance of speed in the process, and avoid drawing out things with multiple interviews and tend to move to the offer stage relatively quickly.

They also consider the impact that lengthy notice periods have especially on senior level VP of Sales recruitment projects when planning their next hire.