Get your FREE Hiring Manager Assessment
Simply fill out your details below and we will send you an email with a link to complete the assessment.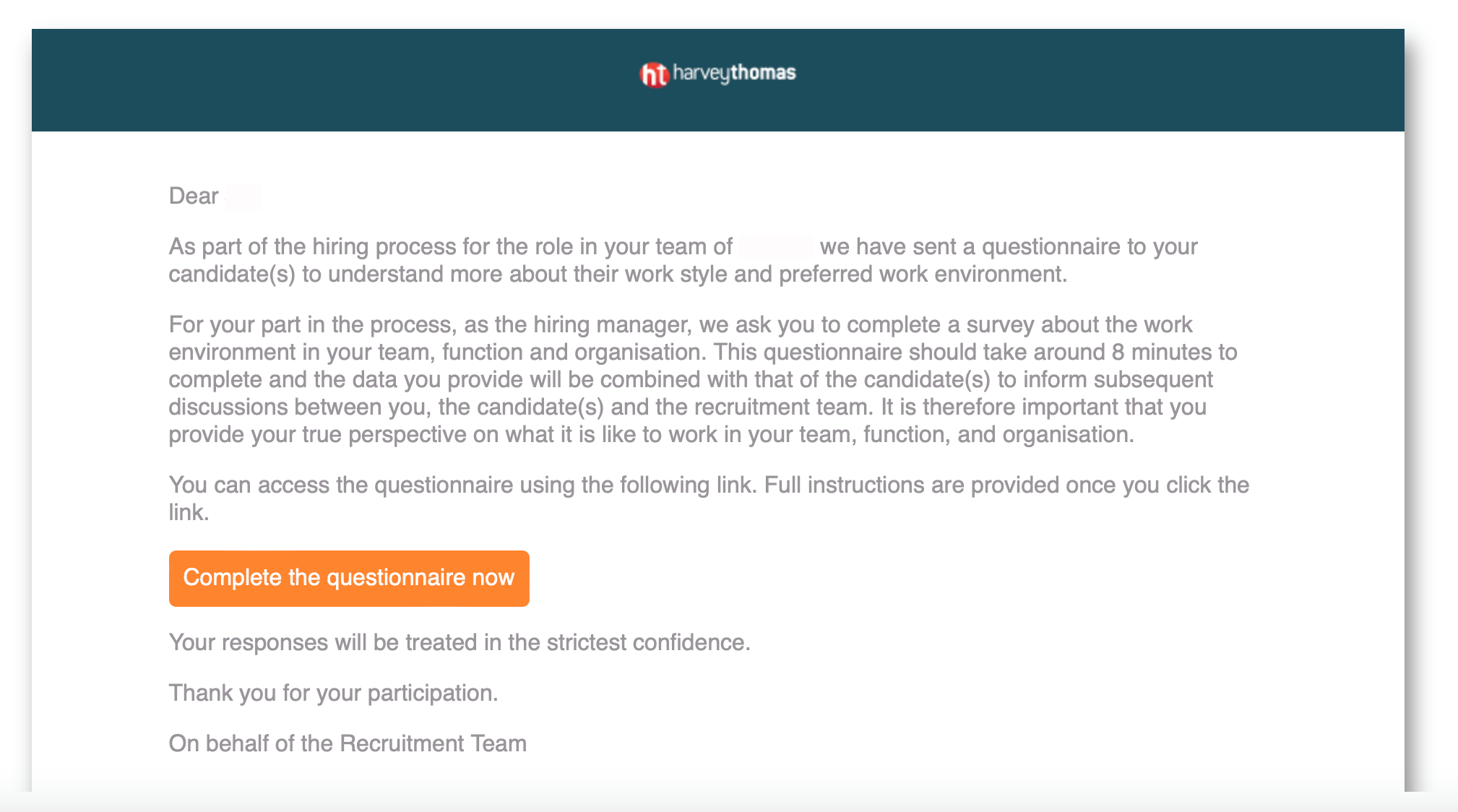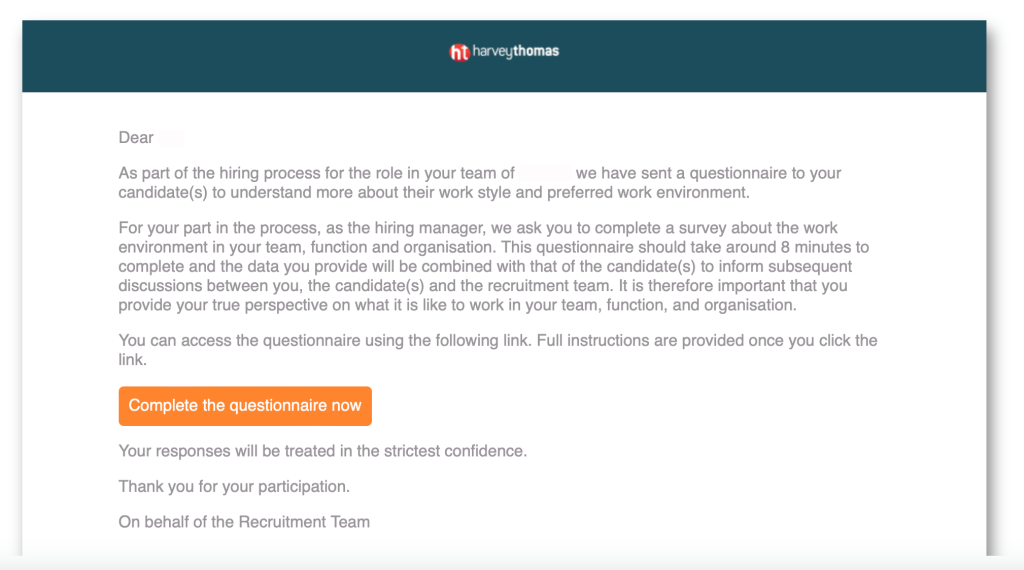 Your link to your FREE Hiring Manager Assessment will be received in an email similar to the above.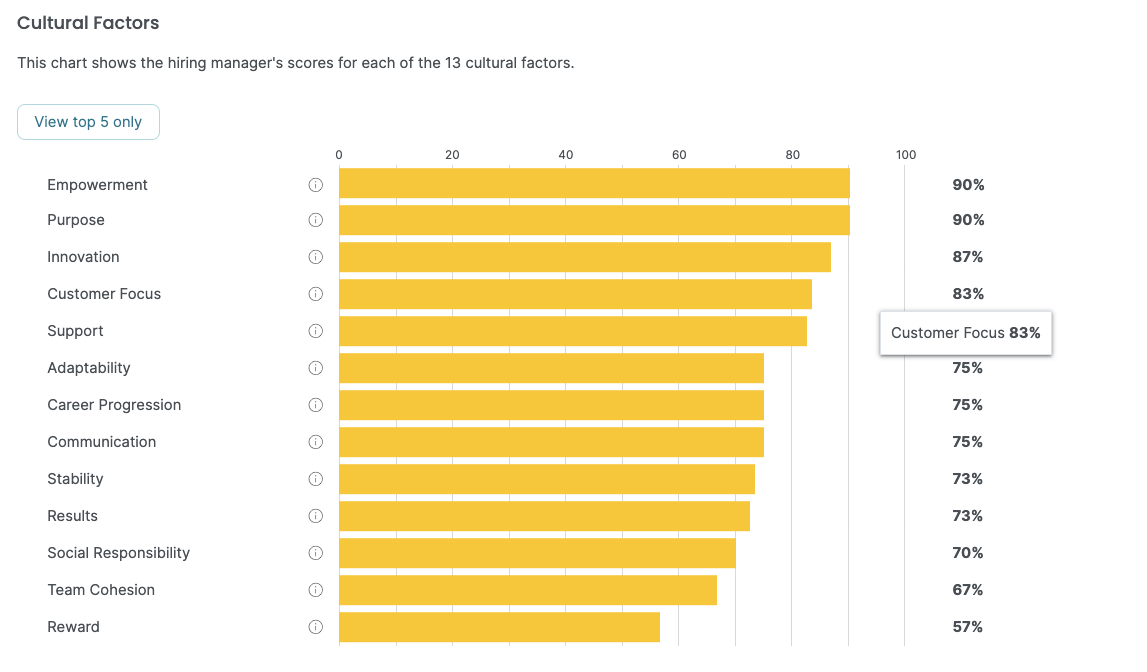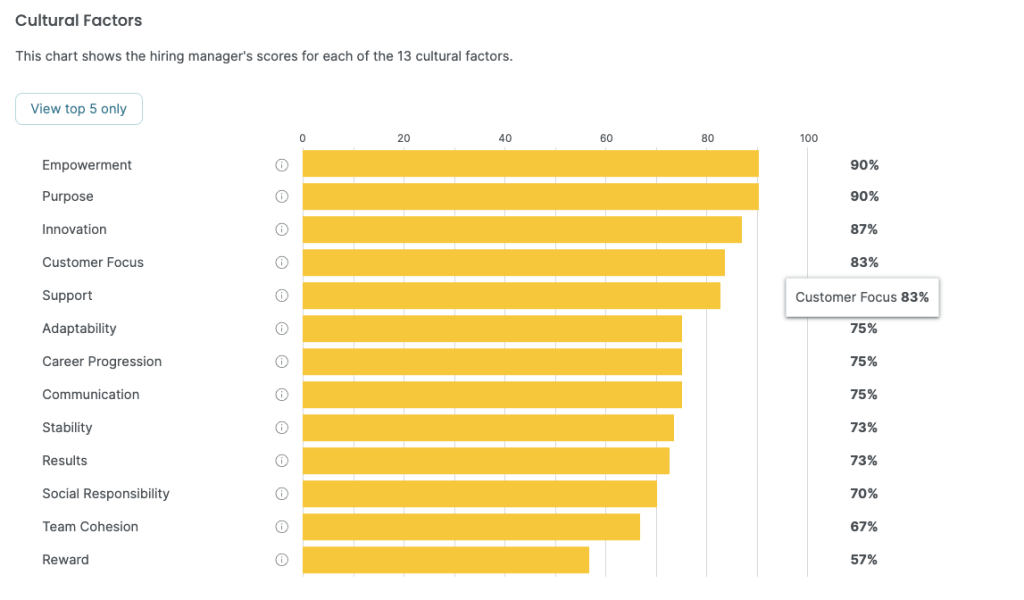 An example of the report you will receive once you complete the Assessment.
We ask a number questions based on Cultural Constructs.
Below is just some of the Cultural Constructs we measure :-
Adaptability

Career Progression

Comms

Customer / Market / External Focus

Empowerment

Innovation
Purpose
Results
Reward
Social Responsibility
Stability/Consistency
Support
Team Cohesion
Hiring Managers are asked to rate a number of statements about their work and the organisation in which they work, using a 10-point scale (Very Strongly Disagree to Very Strongly Agree).
Did we mention this entire process takes under 5 minutes to complete!
We can help you reduce your employee churn and retain talent, by finding you quality candidates that fit with your business culture.